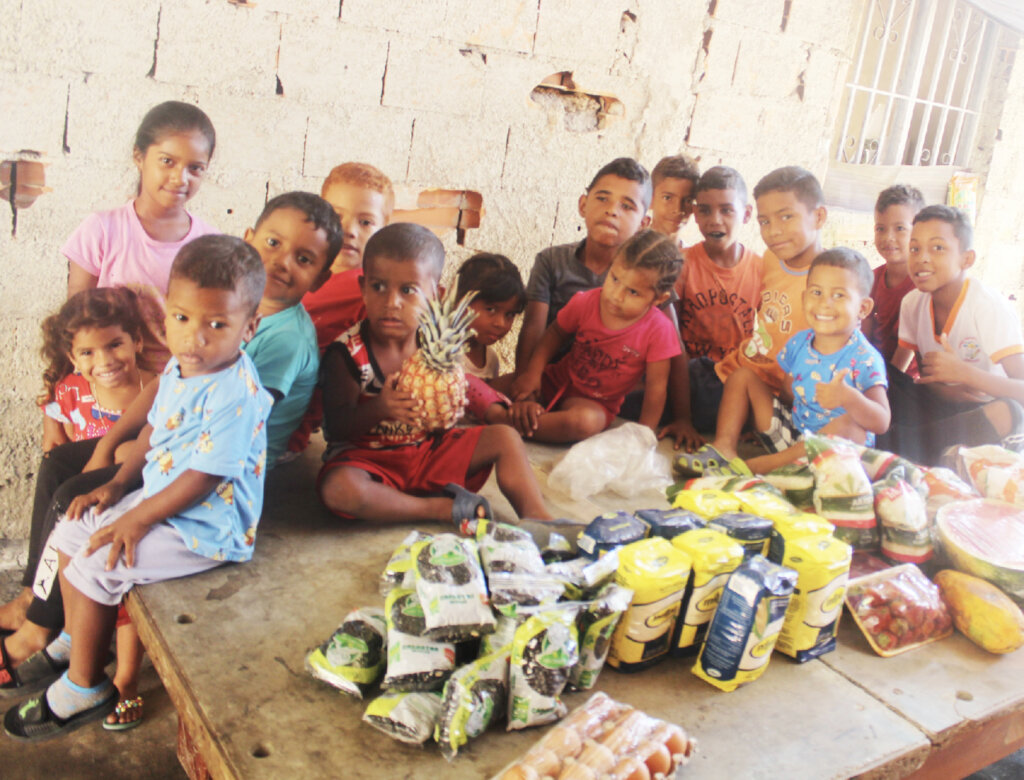 The SAI food distribution program has successfully distributed food, medicines, and medical care to five orphanages in Venezuela since November 2022. In the three-month period from November 2022 to February 2023, the SAI Food Distribution Program provided 9,850 meals of nutritious food including cornflour, oatmeal, spaghetti, wheatflour, rice, black beans, protein, eggs, tuna, various types of fruits (bananas, watermelon, papaya and pineapple), and different kinds of vegetables (onion, tomatoes, potatoes, cilantro and carrots). This generous contribution has improved the quality of life for hundreds of orphans in need.
Due to the ongoing political and economic crisis in Venezuela, many orphanages cannot provide basic necessities such as food and medical care for their children. The national government needs to provide more assistance to these vulnerable orphanages, leaving it to organizations like ours to step in and help! Through your donations and support, we are making a massive difference for these children in need.
SAI medical team visits each orphanage and provides vital medical care to ensure all orphans are healthy. We provide free medical care, medicines and vitamins. The medical care allows orphans to grow up healthy and happy!