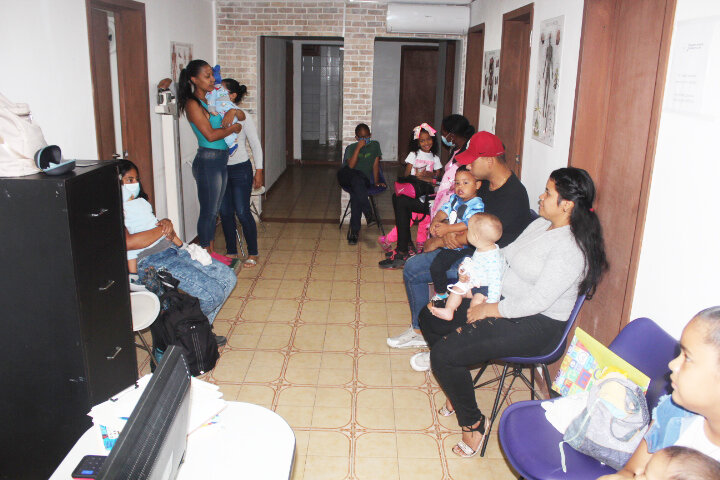 We are delighted to report that SAI Medical Clinic has been able to provide medical care for 812 patients of all ages in the last three months. These include children, pregnant women, seniors, newborns, and orphans. Our medical services ranged from examinations, EKG assessments, and gynecology & obstetrics ultrasound diagnostics services, newborn wellness check-ups, nutrition counseling and monthly check-ups for expecting mothers. We provide these services free of charge. We also provide medications, vitamins and nutritional supplements at no cost to the patients.
We are thankful for your generous support in helping us provide medical care to those in need! With your help, we are able to continue improving the lives in Venezuela.
Thanks to generous donors, SAI has been able to provide free healthcare services to vulnerable populations in Venezuela. We have seen a remarkable increase in the number of patients served each month since our doors opened. In addition, we are proud that we are able to offer high-quality medical care with the help of our dedicated team. We are grateful for your support which has enabled us to make a positive difference in the lives of those we serve!
At SAI, we are passionate about making the world a better place. We have made it our mission to save lives and build a more promising future for those in need. By becoming a monthly donor, you can be part of this change and make a real difference in the lives of vulnerable people in Venezuela including children, seniors, and pregnant women.