Help Zoos in Venezuela!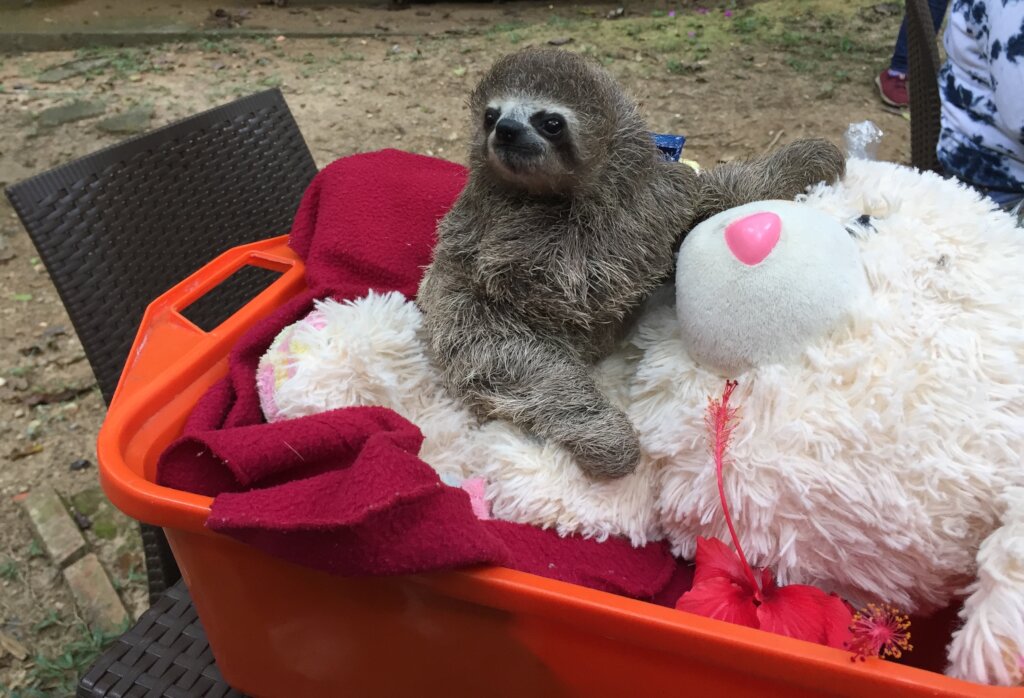 South America Initiative provides food, supplies, and medical care to zoos and refuges in Venezuela. We can proudly say that our staff and volunteers have distributed food to more than 60 endangered species of animals that reside in the zoos and refuges. SAI animal rescue program has distributed over 2,735 lbs of food for Q1 and Q2 of 2022 including papayas, bananas, plantains, watermelons, sunflower seeds, eggs, proteins, fish food, vegetables, seeds, and milk.
Our baby sloth, Dante, is seven months old, this cutie enjoys his new soft teddy bear SAI donated. Dante and his mom were rescued a couple of months ago from wildlife trafficking. One of our commitments is to protect and preserve endangered animals in Venezuela!
South American Initiative is making a difference! Thanks for your continued support!