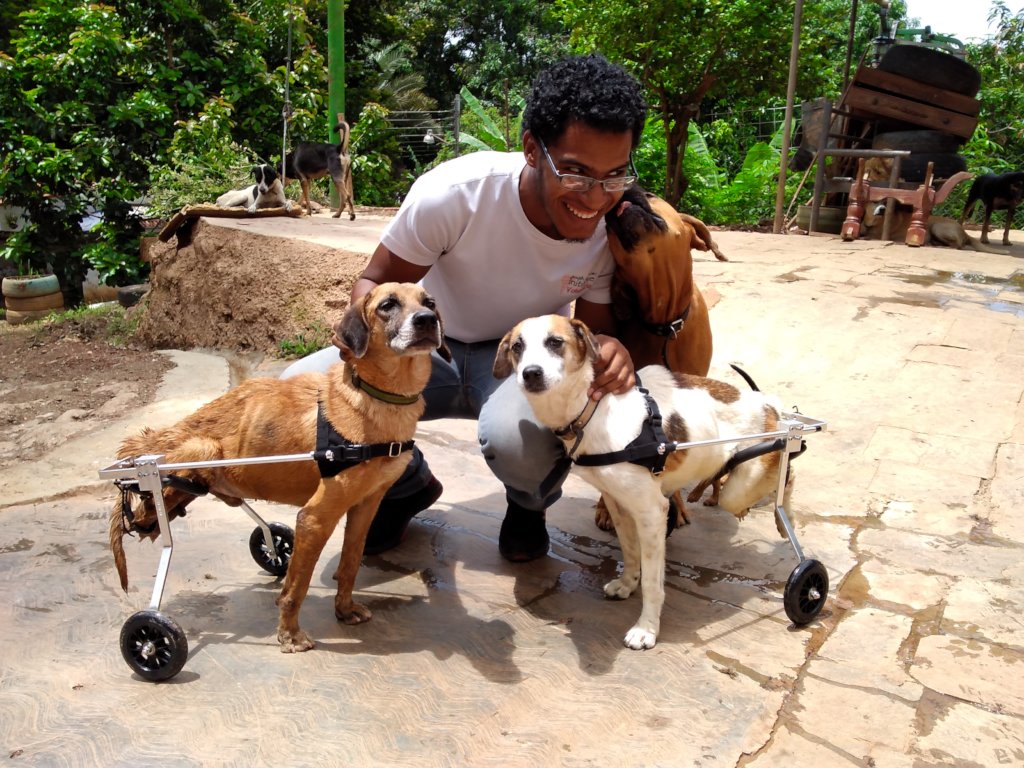 Animal abandonment cases in Venezuela are very serious. The lives of many animals that used to be pets have changed dramatically. One day they were the most beloved pets in the home and the next day they were abandoned. These sad events are due to many factors that have affected the quality of life in Venezuela. One of them is the high cost of animal food and the other is due to migration.
Many Venezuelans have been forced to migrate from the country, and sadly do not know what to do with their pets. It is for this reason they have chosen to abandon their pets. It seems that the fate of our four-legged friends is abandonment or death. Sometimes, both.
The South American Initiative team (SAI), has a big heart for the abandoned animals of Venezuela. When a country experiences sudden poverty and famine, the very first victims are our beloved family pets. When personal survival is at stake, family pets are often abandoned and neglected.
With no relief in sight, SAI provides significant aid to our Venezuelan Veterinarian team to care for the abandoned and neglected pets in critical states of health.
For the past few months we have provided food and medical supplies to the following:
· MAY: 102 abandoned pets have received care.
· JUNE: 105 abandoned pets have received care.
· JULY: 110 abandoned pets have received care.
· AUGUST: 110 abandoned pets have received care.
Your contributions to SAI have made the expansion of our animal project a reality. Each month we continually increase the amount of food and medicine we supply to these abandoned pets struggling to stay alive during this economic crisis.
At SAI we want to sincerely thank each donor for their generosity in helping us improve the lives of abandoned pets in Venezuela. Without your help many would simply die of starvation and disease.
Thank you to all donors of GlobalGiving and SAI for supporting our cause. The information is reflective of the GlobalGiving and SAI campaign "Helping Abandoned Pets".