Help Venezuela
SAI News
Caracas, Venezuela – A mother cries for her child and a family member has just passed away due to malnutrition. There are many children who have lost their lives because parents do not have enough money to feed them, or in the worst of cases, some have chosen to abandon them to their fate. The economic crisis in Venezuela has claimed thousands of innocent lives, especially the most vulnerable, children.
Venezuela, a modern-day holocaust, has become a country in desolation, many people have decided to leave the country and other people less fortunate have been forced to endure extreme shortages due to the economic impact suffered by the country. To understand the current economic crisis that Venezuela is going through, it is key to understand that the minimum monthly wage in Venezuela is the equivalent of $7 USD or about €5.5 Euro. This amount represents only 1 package of eggs and 1 kilogram of cheese per month. Can you imagine spending $7 a month, the equivalent of getting two cups of coffee? Malnutrition in Venezuela has increased dramatically. Many families have left aside one or two of their daily meals to be able to have more food for the next day. Protein in the Venezuelan diet has drastically decreased.
All sectors of the country have been affected by this terrible crisis. There is a shortage of antibiotics, drugs for cancer, anticonvulsants, among other medications necessary to sustain life. Venezuelan hospitals have become chaotic, the diet for patients consists of only rice, birth mothers are unable to feed their babies properly, and newborns have died due to lack of proper medical supplies. Those who have managed to survive are abandoned in garbage dumps or at the doors of orphanages. Many orphanages have accepted more children than they can handle. The Venezuelan government have not given the necessary help to appease all the needs to face this crisis and have not accepted the humanitarian aid offered by other countries. The government has also tried to filter venezuelan current news.
South American Initiative has arrived at the most opportune moment. Our non-profit organization has the necessary tools to help each of the most needy Venezuelans. SAI is currently working for the welfare of the Venezuelan population through its key campaigns "Help Venezuelan Orphans" and "Help Hospitals and Children" Thanks to these campaigns, more than 10,000 people have benefited. SAI is investing in large scale agricultural developments to help stabilize and provide a continuous food supply to orphanages and hospitals and to the most needy of people. We are deeply committed to saving the lives and rebuilding Venezuela.
What can I do to help venezuela?
All these projects would not have been possible without the collaboration of each of our donors, who have provided the necessary help to continue growing in the midst of a country in deep crisis. Each of the donations received has been very supportive. We believe that Venezuela will return to what it was years ago, a prosperous country.
Donate now!
Humanitarian Relief for Kids in the Hospital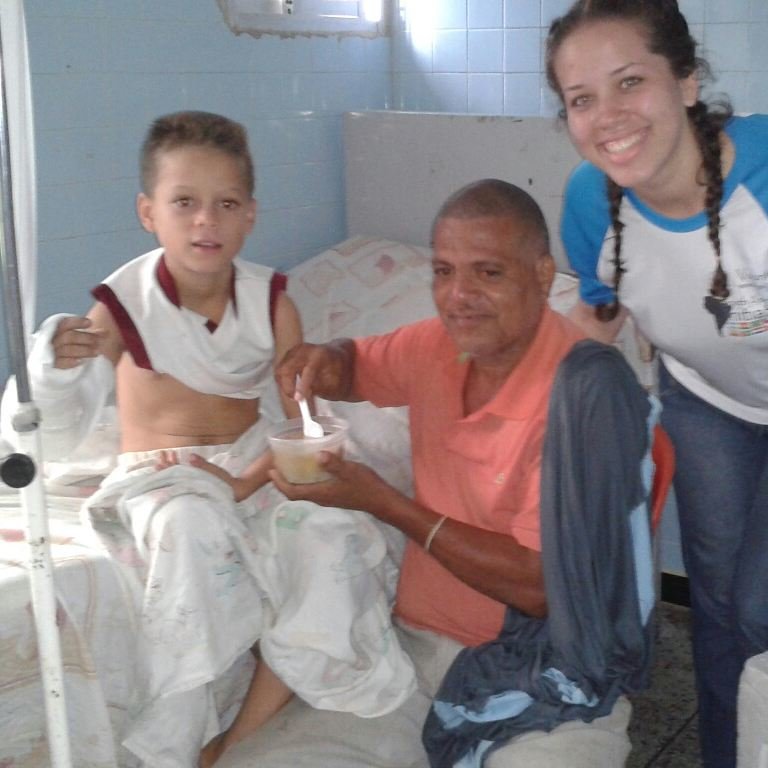 This time South American Initiative visited one of many hospitals located in Carabobo, Venezuela. We had the chance to provide food and toys. It was a wonderful surprise that SAI was preparing for every kid in the hospital. They didn't imagine that Santa Claus was coming to give them a visit. Our donors and SAI made it possible.
Many happy faces were waiting for the presents that SAI offered to the children. We also fed people that were outside the hospital. It was an exciting moment. There were many kids that enjoyed a different moment. We had the opportunity to make everyone know that SAI is going to provide all the help possible to South America.
We need to thank all the donors that have helped us to transform many lives. We appreciate all your help. Thanks for trusting South American Initiative. We invite you to enjoy the following photos.
Links: