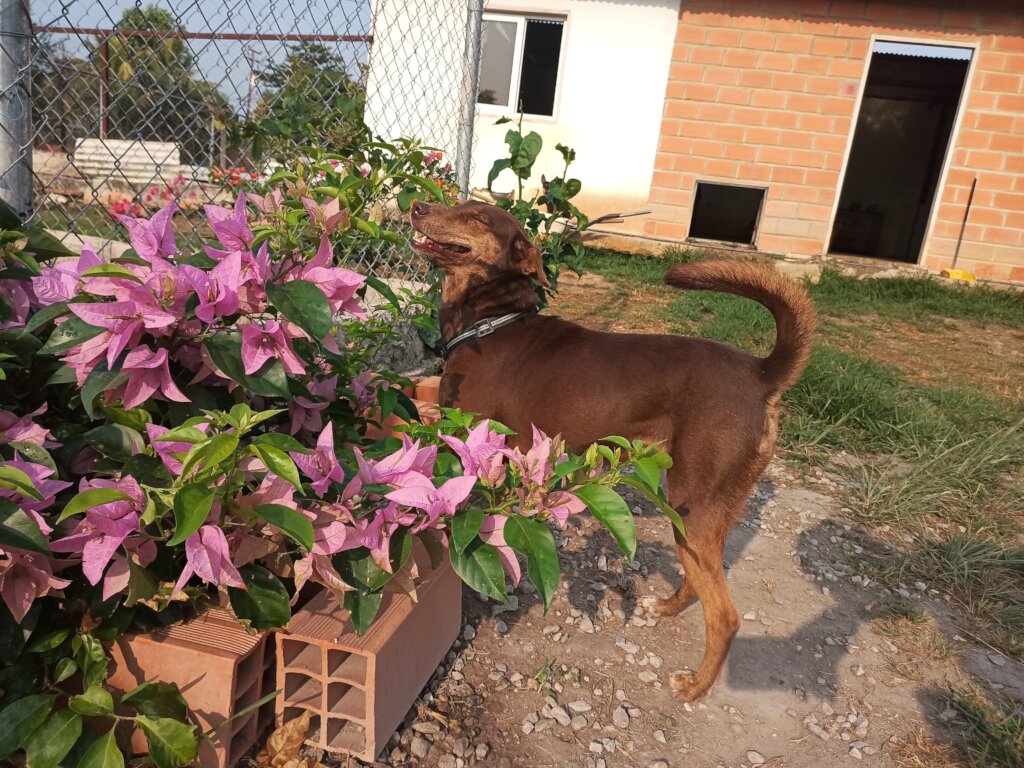 In Q1 (January, February, March) SAI's animal rescue program distributed 4,675 Lbs (85 bags) of dog food for the dogs in the SAI-A&G Sanctuary. 1375 lbs (25 bags) of dog food were distributed among the 18 partner shelters that receive SAI-A&G support. Total: 6,050 Lbs of dog food! (110 bags)
We are saving the lives of dogs because of your generosity!
New upgrades to SAI A&G Sanctuary: The arch has been repainted and restored with a fresh new look! The climate had caused the paint to fade and rust. In addition, we will be renovating the wall and columns around the arch to enhance security and allow for larger dogs to be housed in the front yard of phase 1.
We are adding flowers along the fence. Growing flowers act as a natural barrier, providing additional security to the property and improving the environment for all the sanctuary's four-legged residents.
Thank you for your continued support, we are changing animal lives together!