Help Venezuelan Refugees | Assisting Relief Efforts
Summary
Entire families are forced to leave their homes with only what they can carry on their backs. The long journey across the Colombian border has become very common these days. The majority of Venezuelan refugees, who make it into Colombia, are sleeping in refugee camps, unemployed and without enough food. This fund will support Venezuelan refugees. We will work with other organizations in the Colombia–Venezuela border who are committed to providing assistance and support to those in need.
Challenge
Due to hyper-inflation caused by the failing government, many Venezuelans are fleeing the country. According to the Colombian government, one million Venezuelans have entered Columbia and 660,000 have remained. The WFP estimates that 90% of these refugees do not have enough food and medical supplies to survive.
Solution
This fund is helping to provide life-saving relief efforts to Venezuelan refugees living in refugee camps. In addition, the fund is assisting the communities that are receiving the refugees and helping them through their migration. SAI is committed to providing food, medicine and job training to refugees in need.
Long-term impact
South American Initiative and its partners are working diligently to help Venezuelan refugees. SAI is devoted to continuing its effort in Venezuela until the food and medical shortage is resolved.
Donate To Help Venezuela Today
Make a tax deductible donation to
help Venezuela
from our website.
South American Initiative
are a 501(c)(3) nonprofit organization commited to providing relief to the most poverty stricken people and areas of our beloved Venezuelan nation. Your secure online donation will help to provide necessary food, clothes, and more to
Venezuelan orphans
,
hospitals
, and more. Learn more about our organization when you visit our
about us
page.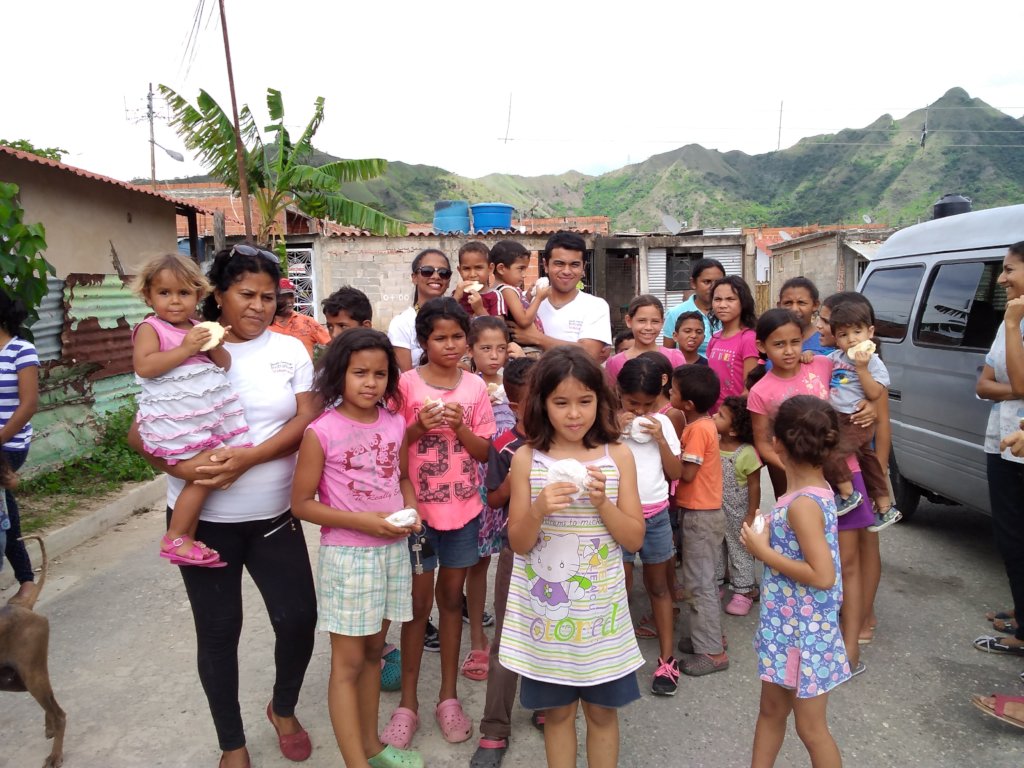 It's no secret that almost four million Venezuelans have fled the country in search of a better future for themselves and their children. However, many Venezuelans who are attempting to leave the country are blocked at the Venezuelan/Colombian border.
Due to the blockade of humanitarian aid, SAI has had to mobilize towards the borders with Colombia to assist the Venezuelans who are stranded. We have managed to get food and supplies for many adults and children who have not eaten for days.
We are working to improve the quality of life of every Venezuelan stranded on the border. For this reason, we thank all our donors for providing desperately needed support to help refugee families in Venezuela.
Thank you to all donors of GlobalGiving and SAI for supporting our cause. The information is reflective of the GlobalGiving and SAI campaign Venezuelan Refugee Fund.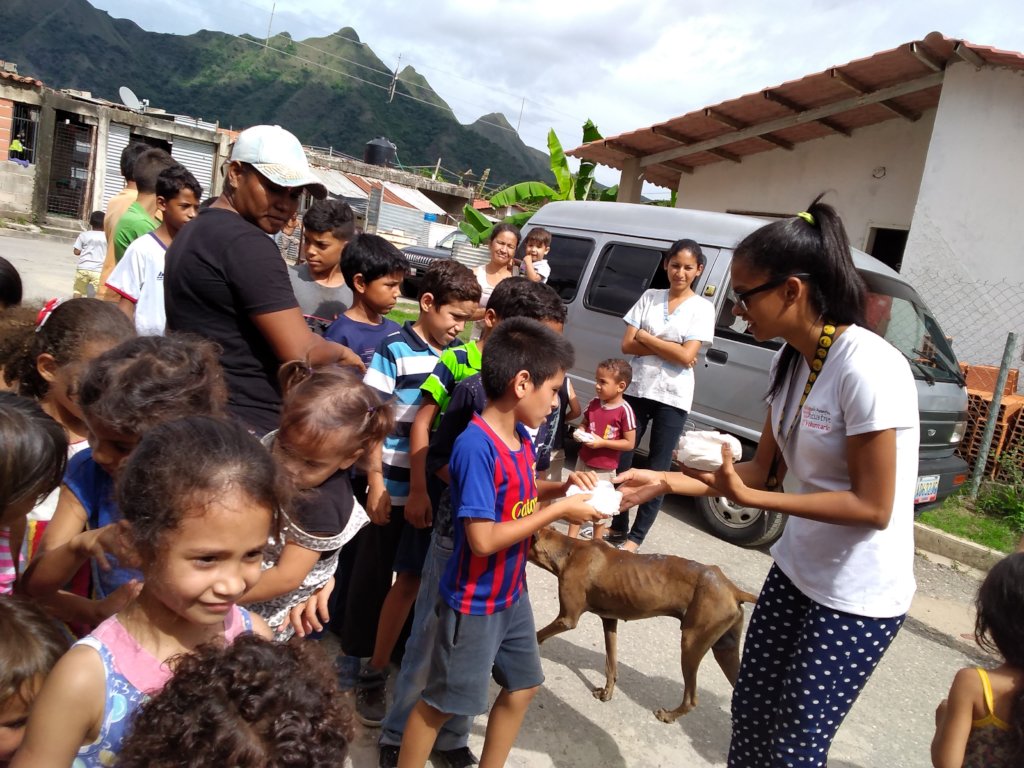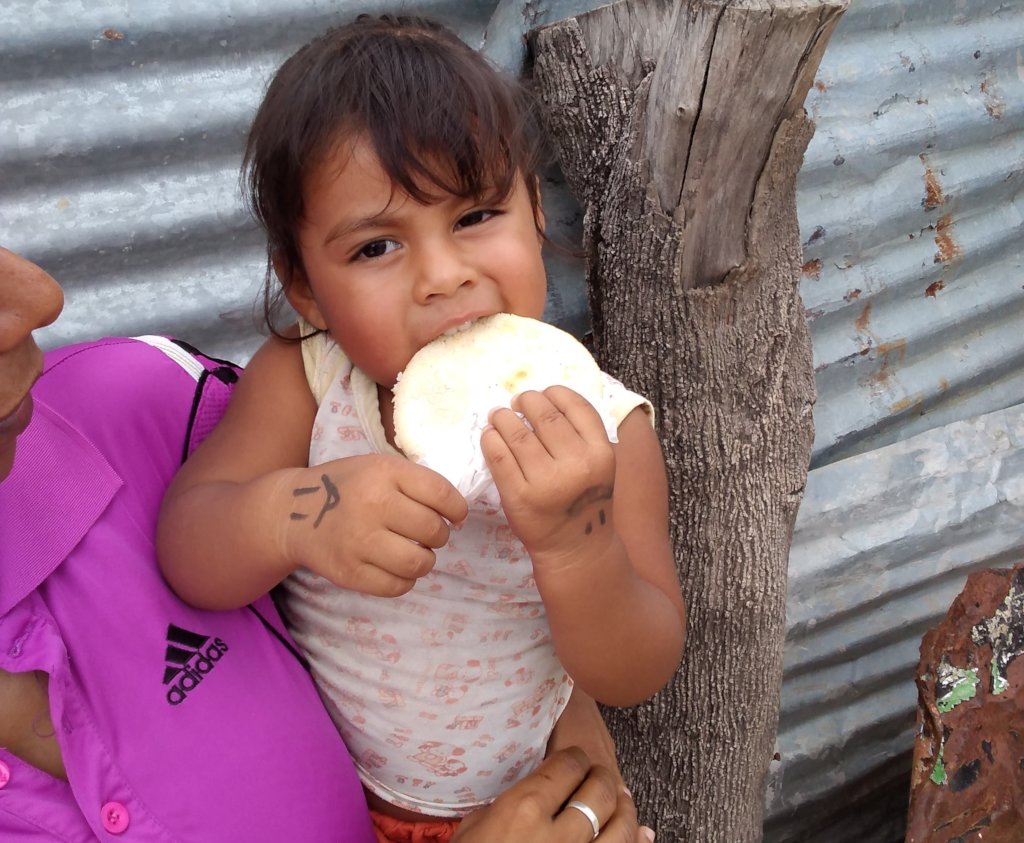 Links:
Last year was a time of great growth and excitement at South American Initiative. We are very thankful for your generous contributions to all of our projects this year. We are honored to have donors like you who have shown great support for our causes that help Venezuelan refugees in Colombia.
Your generous support has allowed us to provide nutritious meals and clothing for many refugees. This is all thanks to the incredible help we have received from our supporters like you.
On behalf of the South American Initiative family, thank you for your support! We wish you a great 2019.

Best regards,

South American Initiative.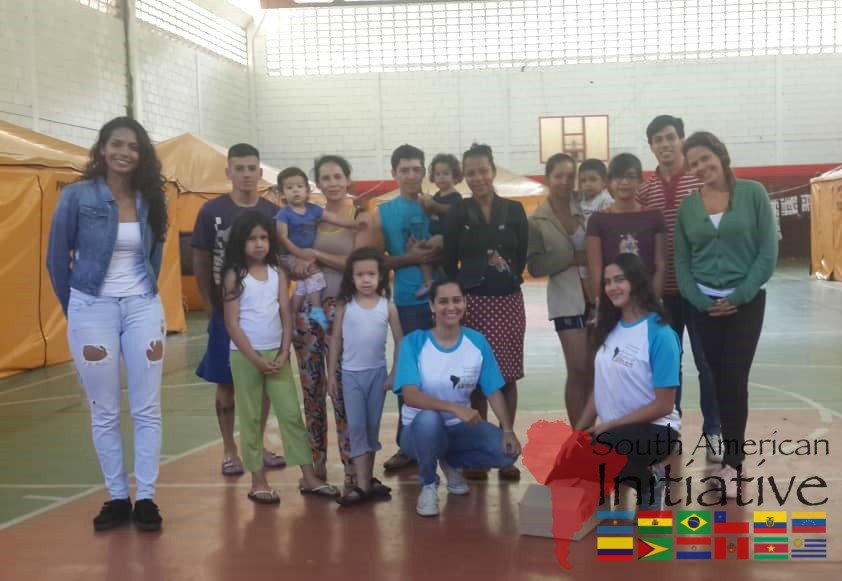 Every day, more Venezuelans leave their homes to start a new life in other countries, Colombia being the closest and sharing the same language, has become the first option for refuge. These refugees are unable to cross into Colombia due to insufficient immigration documents, lack of food, money and resources.
Thanks to each of our faithful donors through GlobalGiving we have sent a team of volunteers to one of the refugee camps located on the border between Colombia and Venezuela. We have delivered boxes of food, water and other supplies. Funds raised through GlobalGiving will continue to be used to help refugees in border towns and assist refugees in Colombia.
Your contribution to South American Initiative makes the expansion of this project a reality and increases the amount of supplies available to Venezuelan refugees. Thousands of refugees will benefit from your generous donations.
Thanks to all donors of GlobalGiving for supporting our cause. The information is reflective of GlobalGiving campaign Venezuelan Refugee Fund.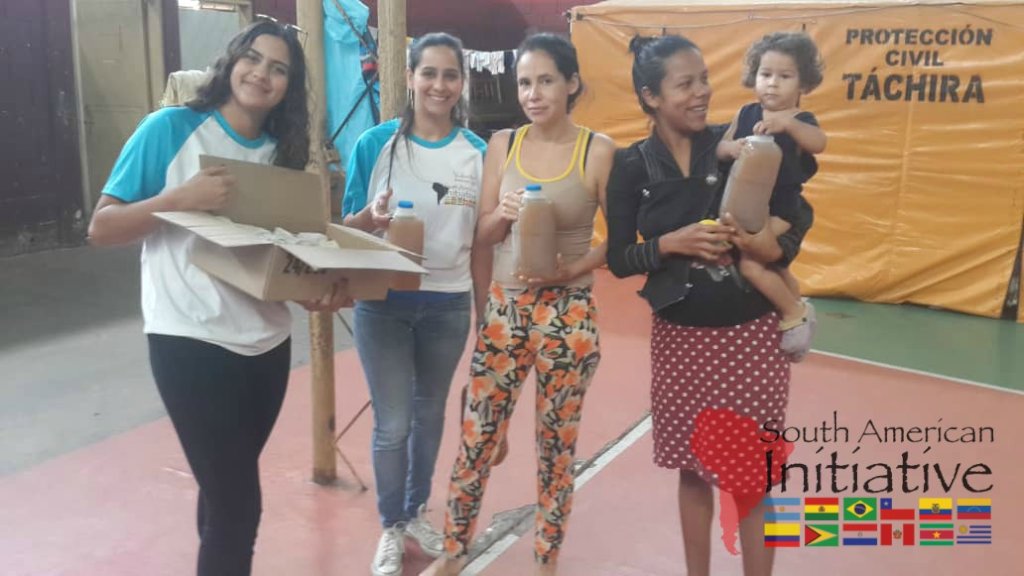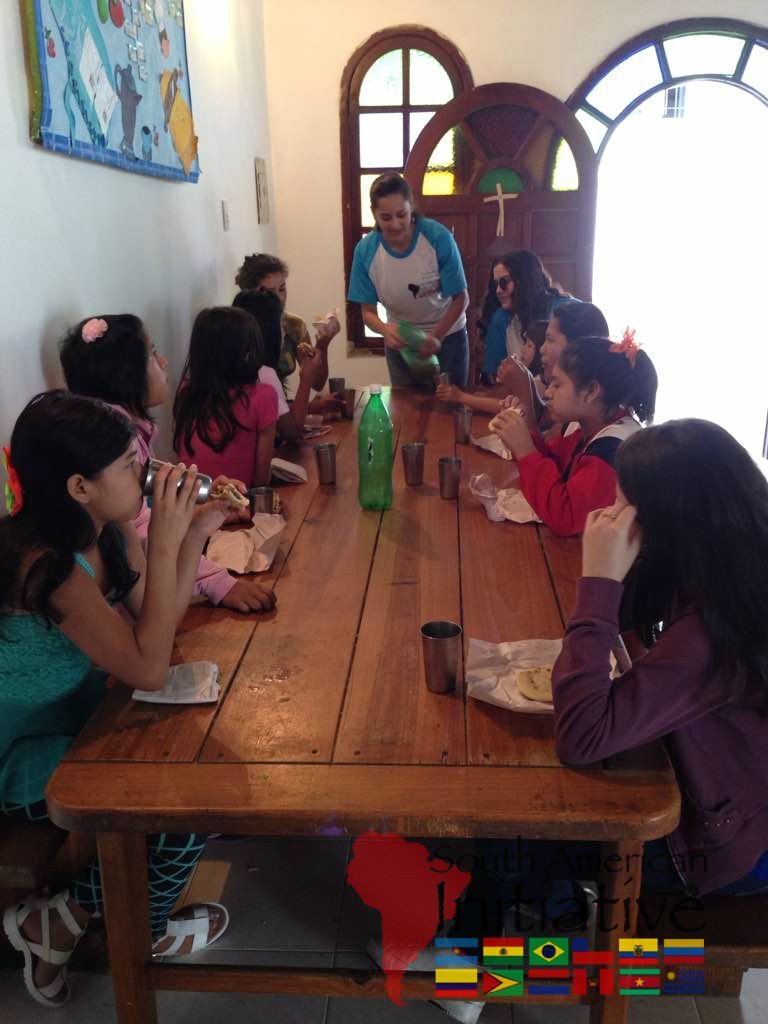 Links: