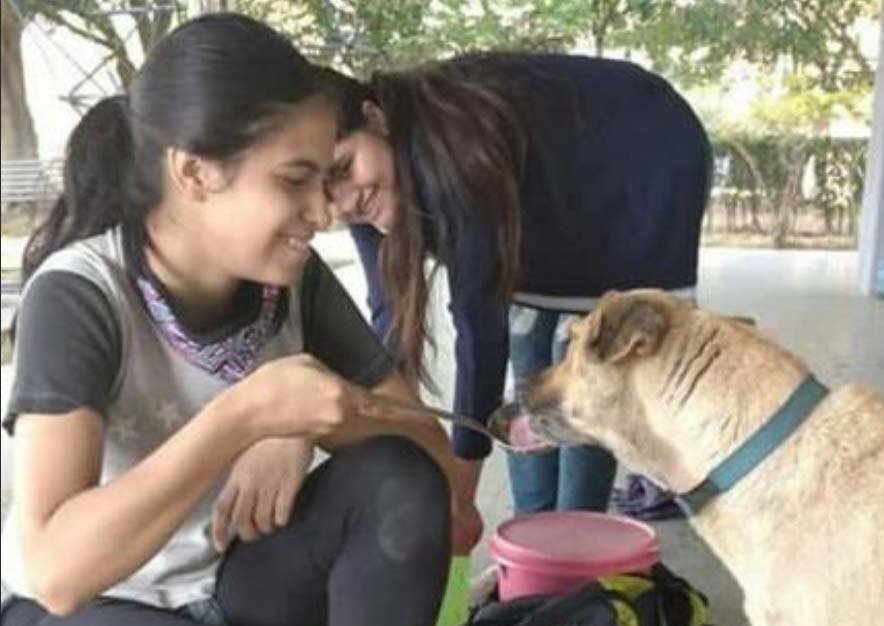 SAI Supports 11 Animal Shelters Caring for 257 Dogs & 65 Cats
As of this time, SAI with the help of A&G is providing food and medicine for 322 animals. We support 11 independent animal shelters throughout the state of Carabobo, Venezuela. Many of these domestic pets come to these shelters from families that can no longer afford to feed and take care of their animals. Others are brought to us as "street rescues" with no home, no food, and no one to care for them.
Pictures Featuring Rescued Dogs
These images are something you can be proud of as they show the gratitude of our team experience from your generous donations.
Guard Dog Protects Watchman from Poisonous Snake 'Blondie the Snake Killer'
Security guards make their rounds at a local university with a brave dog named Blondie.One day while making the rounds, a poisonous snake coiled up to strike the guard. To his amazement, Blondie gave notice of the snake with loud barks and quick movements. Just as the snake leaped to bite the guard, Blondie stepped in front of the guard and was bitten on his ear.Within minutes Blondie killed the snake. First aid was performed. Upon recovery, his left ear remained lifeless and floppy while his other ear was full and erect. According to Professor Maria, Blondie is now a legend at the university and is beloved by the entire security team and the faculty of Economic Sciences.